Haitian Coffee
Independent since 1804, the former French colony Haiti is essentially involved in agricultural production, with more than two third of its population engaged in this activity.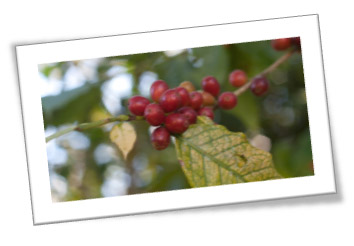 Coffee was introduced in the country in 1725, and became, after sugar cane, the mainstay of the national economy after the independence. It represents an important part of agriculture. Its exploitation requires more than 100 000 hectares of land (3,6 % of the territory), and employs from 175 000 to 200 000 families, grouped in associations or coops.
Haitian coffee, "the Haitian Black Pearl", the national pride, famous for its rich taste and various aromas, has always interested the international importers.
Mainly of the Typica variety, coming from the original Ethiopian family of arabicas, that has become rare under the American tropics, it is oriented towards more gourmet niche.
Despite an export reduction in the past two decades, coffee remains one of the pillars of the Haitian economy.