The farmers' reserves
High altitude
Selecto Gourmet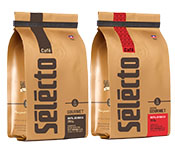 Our experience, acquired through several generations, explains the success of the Selecto Gourmet launched in 2000, a high quality Arabica coffee, produced from a unique terroir in Haiti, with a delicate aroma and an excellent flavor with chocolate notes, appreciated by the experts. This coffee was first only consumed within the family, for 4 generations. Eventually it was made available to the public. The Selecto Gourmet offers, with one cup, a wonderful journey within a swirl of unforgettable flavors.
Selecto Tradition



The Selecto Tradition, perfect mix coming from the peaks of the Centre and the Grande-Anse followed a few years later.
Meticulous selection of the farmers' reserves of natural coffee, coming from high altitude, the Selecto Tradition is a coffee highly appreciated by the Haitian population.
Medium altitude
Kafe Towo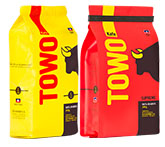 The excellent taste of the kafe Towo is as well popular. Coming from the farmers' medium altitude reserves, it is one of the last products launched by the company.