The "Grands Crus"
The « Grand Cru of Beaumont », produced in the very high altitude of Grande-Anse mountains.
The « Grand Cru of Thiotte », produced in the South East.
The « Grand Cru of Baptiste », produced in the region of Baptiste.
The « Grands Crus » selection, initiated in 2007, aim at expert customers, looking for the delicacy of a coffee with subtle aromas.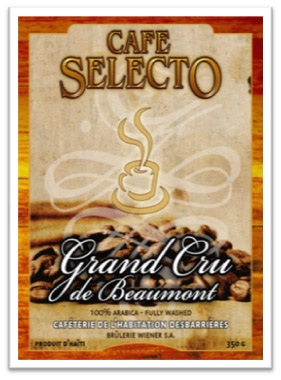 BEAUMONT
This « Grand Cru » results from the pioneering partnership between the Association for the Agro-Industrial Development of Beaumont (ADAIB) and the Wiener roasting plant. The washing station from the Desbarrière domain collects the best cherries from this unique terroir.
Cultivated in the most bio-diversified region of the island, this coffee unveils the sweetness of its fruity aroma, its strong taste and every subtlety it has to offer in each cup.
Inspired by the special place where it was harvested, right down the Macaya Peak, the "Grand Cru" of Beaumont is a true gift from our mountains.
Give up to temptation and let this "divine nectar" impress your senses.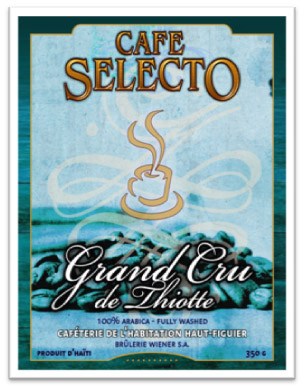 THIOTTE:
At the Haut Figuier domain, in the region of Thiotte, time has stopped. Every cup of coffee will bring you 300 years back, with a pure variety of an original Ethiopian coffee.
Thanks to an innovative partnership between the Renaissance Association and the Wiener roasting plant, the rigorously collected cherries are sent on the same day to the coffee washing station, in order to preserve the unique freshness, taste and aroma of this "Grand Cru", highly appreciated by coffee lovers.
Taste and become a part of History through this coffee from a different time.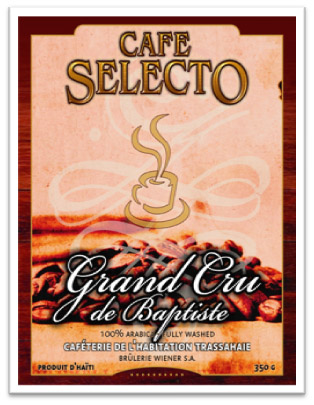 BAPTISTE:
The Wiener roasting plant and the Cooperative for the Agricultural Development of Trassahaie (CODAT) united their work to present you the exceptional coffee of Baptiste. From the Trassahaie domain and thanks to a rigorous selection of the fully washed process, this coffee introduced only sixty years ago in the area, still impress the connoisseurs with all the originality and exploration it brings.
Enter the Circle by adopting this terroir, and open yourself to more adventure that will lead you to the borders of unknown, beautiful and mysterious lands, now condensed in a single cup.